We strongly advise you to only bring what you need to the festival. We have invested all our efforts into creating a paradise for you to explore – complete with places to dance, chill out, swim, eat and drink.
We are a leave no trace festival which means taking everything home with you. And the less you bring, the less you'll need to pack up at the end of the weekend when all you want to do is get home.
Use this handy list of essentials to make sure you are prepared for your trip to the reunion!
What to bring
Ticket
Cash – there are no ATMs on site!
Portable phone charger (No plugs)
Swimsuit
Hat/Sunscreen/Sunglasses
Good dancing shoes
Insect repellent
Clean underwear
Costume changes
A carefree & loving attitude
Towell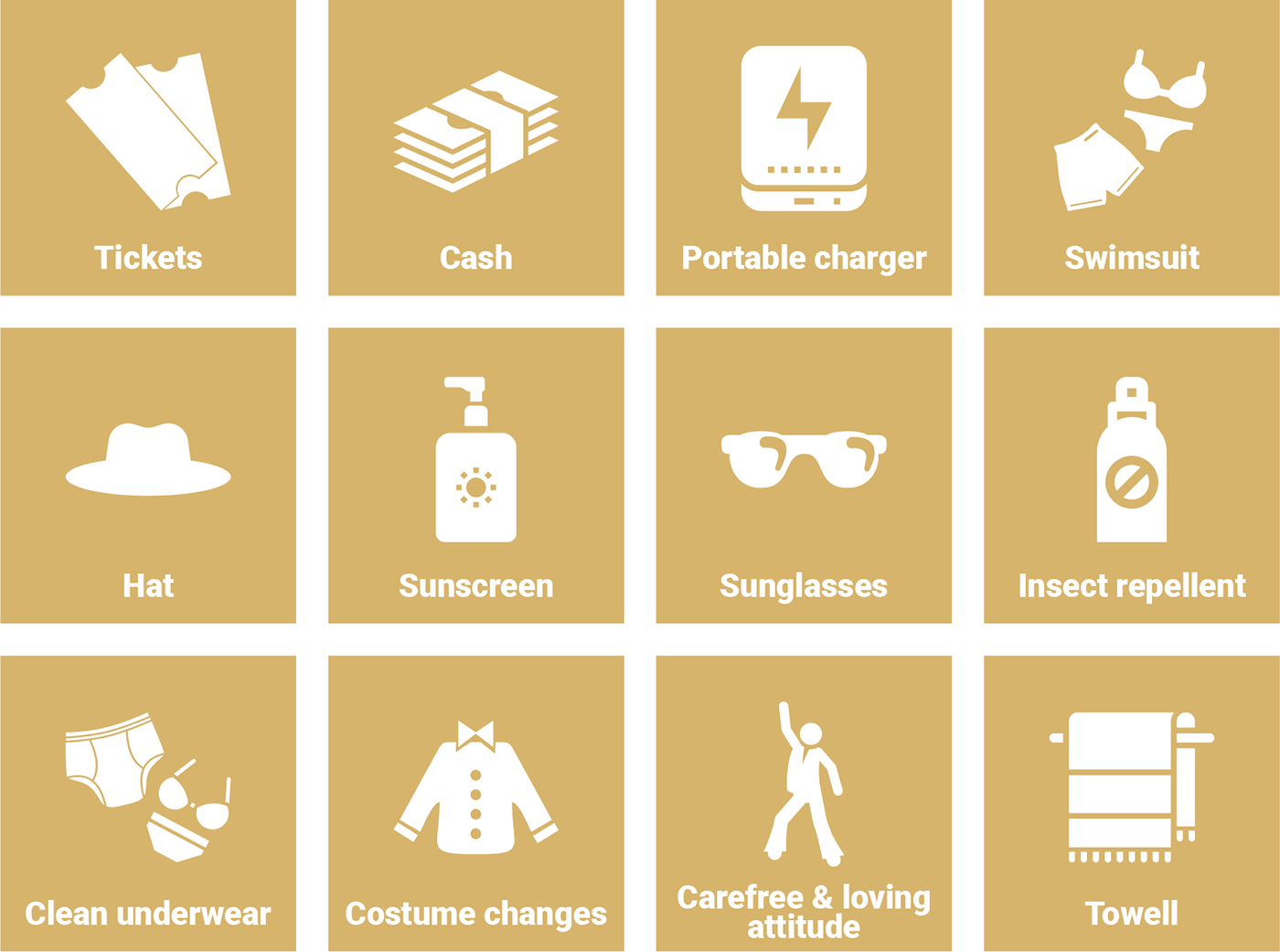 What to leave at home
There's a little bit of rebel in us all, that's why we love our Wakana family, but it's vital everyone understands and complies with our safety rules, including the banned item list. We only ban items for your safety.
No swim in the lake at night
No fires
No food in the rooms
No drinks & food from supermarkets or the village restaurants.
No gas Bottles
No glass