Use your phone to keep connected with Wakana Reunion every step of the way.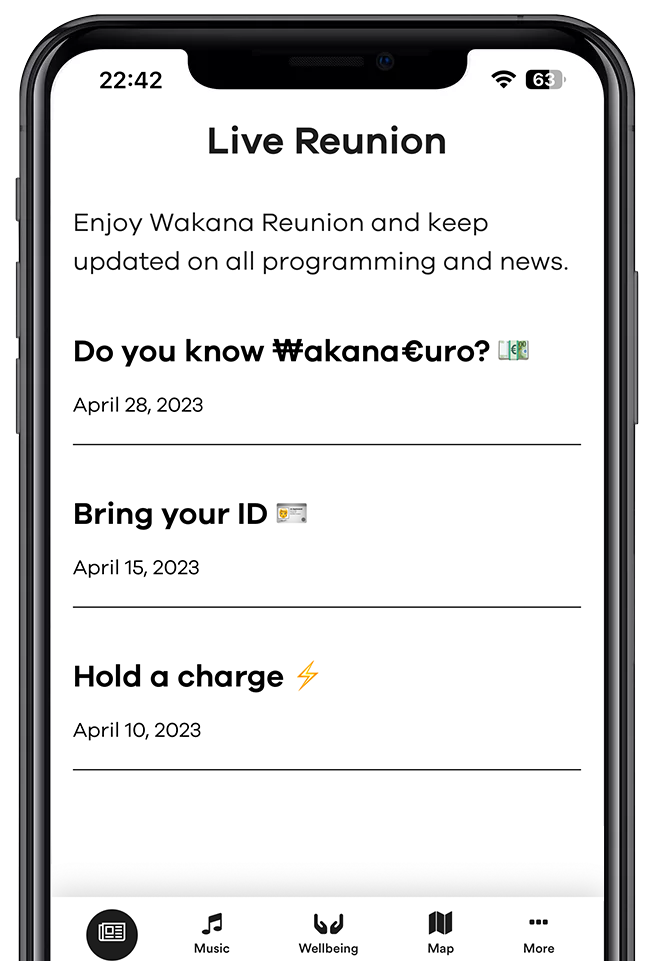 Add Live Reunion mobile app to your Home Screen to get the latest updates directly from Wakana Reunion.
At Wakana Reunion connectivity is limited, we are surrounded by nature. With Live Reunion you can check, even offline, all the program schedules, check the festival map and keep up to date with the latest news through push notifications.
Access from your mobile device to find the installation button here.